My Family

Not everyone has a good family, but everyone does have a family.
-=Lynxie=-


This page is dedicated in the loving memory of my father
Benito Abel Gonzalez
1940-1997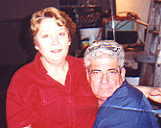 mom ~ dad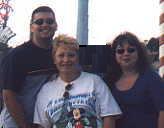 cousin ~ mom ~ sis


The family is one of nature's masterpieces.
-=George Santayana=-



mom ~ me


cousin ~ sis ~ dad
My father was in my life for too brief a period of time, but in that time he taught me some very important lessons.
~ There is a lot more satisfaction in giving than in receiving.
~ Family is the only thing in life that can not be replaced.
~ Never put off telling those you love that you love them, for one day, you may not be able to tell them at all.